CATE Summer Institute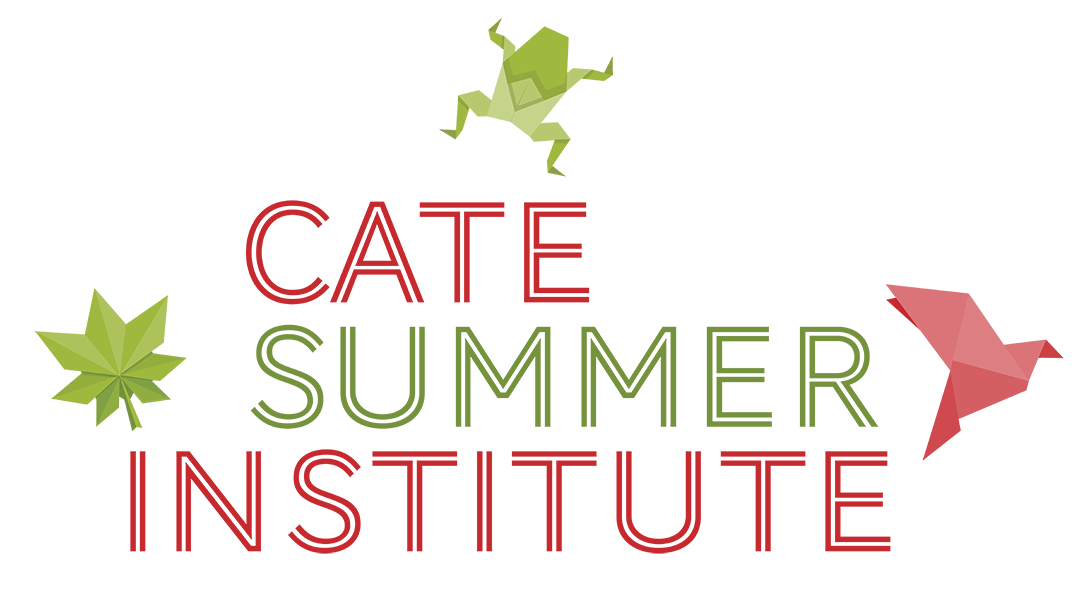 The Summer Institute for Online Teaching will be delivered in a format analogous to a flipped course, with asynchronous learning modules available through Blackboard Ultra paired with optional online discussion forums and optional synchronous sessions facilitated by the CATE team. To help instructors plan for fall 2021 instruction, these online discussions and synchronous sessions will enable instructors to apply the principles learned in the asynchronous modules and consider pedagogical questions and ideas that may be specific to a particular discipline, course level, class size, and/or modality of instruction.
Preparing for Flames Flex Instruction - Fall 2021 Kickoff Meeting
column 1
Please join us for the CATE Summer Institute for Online Teaching at UIC: Preparing for Flames Flex Instruction – Fall 2021 Kickoff Meeting on May 13-14, 2021. This professional learning opportunity is intended for UIC instructors who are preparing to teach this fall.
Dates and times: Thursday, May 13 – Friday, May 14, 2021 | 10:00 AM – 12:30 PM CST
Location: A Zoom link will be sent to those who register for this event within 24 hours of the kickoff date.
Register: forms.gle/Y73wHPUNUDhHEwg7A
Please register to attend the Kickoff Meeting to learn more about the Summer Institute.  Those interested will be able to self-enroll in a Blackboard course.  Enrollment information will be provided at the Kickoff Meeting and on the CATE website.
Agenda: A detailed agenda for the kickoff meeting is forthcoming; a link will be made available on our Summer Institute webpage.  The schedules for each day of the two-day kickoff meeting are distinct. Attendance both days, however, is not required.
Briefly, on May 13th, we will hear opening remarks from Provost Poser and engage in discussion with a panel of UIC instructors on their experiences with online instruction, both lessons learned and recommendations for multi-modal teaching anticipated for fall 2021.
On May 14th, the CATE team will present an overview of the four general modalities of instruction that we're anticipating for fall 2021, provide information about the educational technology that will be available in our on-campus and virtual classrooms, and discuss the connection between the pedagogy and technology necessary to support equitable student engagement in a multi-modal classroom.  There will also be time dedicated to facilitated and more focused Q&A sessions in breakout rooms in which we'd very much like to hear from UIC instructors!  It's critical that the CATE team understand the needs and concerns of instructors so that we can tailor the Summer Institute materials released during the summer to meet those needs and address those concerns.
column 2
Preview of Summer Institute: Throughout the summer, CATE will release online resources to support four general modalities of instruction expected across courses and Colleges in fall 2021:
Online synchronous (SYNC): fully online course with live sessions at specified times
Online asynchronous (ASYNC): fully online course with no mandatory live sessions
On-campus blended synchronous (ONCAM): in-person students simultaneously meeting with synchronous online students via live streaming technology
On-campus hybrid (HYBRID): mix of in-person instruction with online content delivered synchronously or asynchronously
**Note that the registrar's course designation ONCAM (see glossary) includes a teaching modality that we call blended synchronous, and that you may hear others refer to as HyFlex. For clarity, please refer to the explanation we provide rather than focus on the course designation.
Flexibility in Engaging with Summer Institute Materials: We are not able to offer compensation for participation in the Summer Institute.  We understand that many UIC instructors have 9-month appointments and thus may not be able to participate during the summer itself without compensation. In addition, we realize that many instructors may wish to spend time on their research this summer or just enjoy some time off after a challenging year of teaching remotely during the pandemic. Instructors who can't participate this summer may enroll in the Blackboard Ultra site when they return in the fall and will have access to all asynchronous learning modules; the CATE team will be available for synchronous or in-person consultations as needed during the 2-weeks before fall instruction starts.
Stay tuned! If you are a graduate student teaching assistant (TA), there will be a separate event in August to help you with fall teaching preparations.