On-Campus Instruction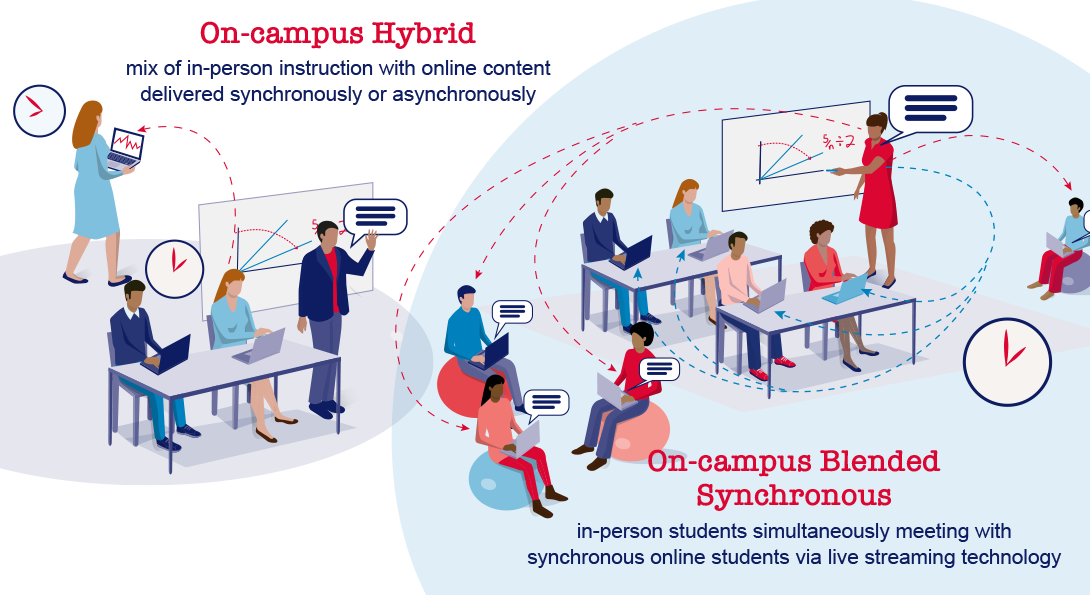 STEP 1: In what type of classroom am I teaching?
With on-campus classes resuming in the fall, the Center for the Advancement of Teaching Excellence (CATE) has partnered with the Office of the Vice Chancellor for Administrative Services IT (VCAS IT) team and Technology Solutions to update the searchability of a robust classroom database created by the Office of Planning, Sustainability and Project Management (PSPM). The database contains attributes for over 180 learning spaces, with 360° pictures, that users can use to understand the features in centrally managed UIC classrooms. With recent updates made to this database, instructors can now more easily search for the classrooms they will use each semester.
If you already know what classroom you are teaching in, filter your results by searching or selecting the building from the dropdown menu and selecting your room number. From the Details view, discover general room information, such as capacity, layout, and photos (if available). The multimedia tab indicates exactly what technology is available in your classroom.
STEP 2: How do I teach in my classroom?