Teaching Recognition Program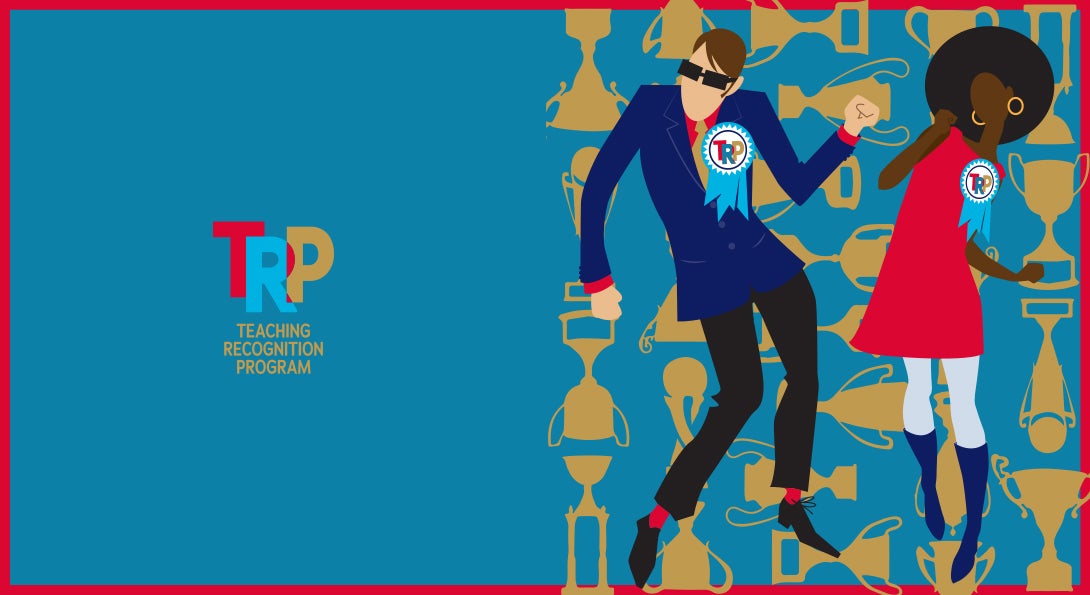 The Teaching Recognition Program (TRP) is UIC's self-nominated, faculty-administered teaching award program.
column 1
Offered through the Office of the Provost and Vice Chancellor for Academic Affairs, the TRP offers a $1500 increment to the annual base salary of faculty who have documented their teaching excellence over the past three academic years. All tenured and tenure-track faculty, clinical faculty, and others with a demonstrated long-term commitment to teaching at UIC (such as lecturers and instructors) may be eligible to apply. We hope that all eligible faculty will take advantage of this opportunity.
column 2
For more information about eligibility, deadlines and application criteria, please review the Guidelines and Application Process below.
We strongly recommend that interested faculty carefully review these materials before submitting applications.
column 1
After reviewing the Guidelines, and you have determined that you may be eligible, click the Intent to Apply button below. The Office for Faculty Affairs will review the Intent to Apply and verify whether you are eligible to apply. A Status of Eligibility email will be sent to your UIC inbox from an automated system. If you are eligible, then this Status of Eligibility email will include a link to the downloadable application form and instructions for how to submit the completed application.
column 2
Your application must be submitted via the link provided in the Status of Eligibility confirmation email. The application must be uploaded as one single PDF file. Please title the document with the applicant's name followed by "TRP Application [Academic Year]". You will receive a submission confirmation message. The system will not accept applications after the identified deadline. 
The deadline for the TRP application has passed. Please check back next August 2023 for new deadlines and instructions.