Education Grants
Congratulations to the UIC faculty who have been awarded these grants.
column 1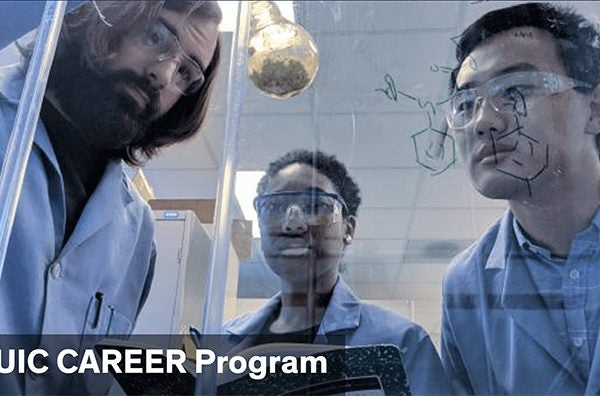 CAREER Program STEM students
column 2
NIH/NIGMS K12 Institutional Research and Academic Career Development Award (IRACDA)
Leadership contacts: Joanna Burdette, Pharmacy; Larisa Nonn, Medicine; and Lindsey McQuade, Pharmacy
The Chicago ARea Excellence in Education & Research (CAREER) program is a 3 year mentored fellowship designed to provide rigorous and balanced team-based training in both teaching and research to a diverse group of postdoctoral fellows.
column 3
The goal of UIC CAREER is to build a culturally diverse group of fellows who, upon completing the program, are well equipped to be leaders in academia at research- and teaching-intensive institutions alike. The program is funded by the NIH/NIGMS K12 Institutional Research and Academic Career Development Award (IRACDA) mechanism, which was created to "develop a diverse group of highly trained scientists to address the nation's biomedical research needs".
CIM2AS
NSF HSI grant
Leadership contact: Mary Ashley, Biological Sciences
The word "cimas" is a Spanish word that translates to "top" or "peak" in English. We feel it speaks to the high goals we want our students to aspire to in their education and careers.
CIM2AS will integrate aspects of the monarch and milkweed relationship into a new science curriculum that spans high school biology to upper-division biology and chemistry courses at UIC.
column 2
The new integrated curriculum developed through CIM2AS aims to attract more Latinx students to science by weaving culturally relevant connections into science courses. It also aims to improve success for all students by connecting content from different science courses through the monarch and milkweed theme. CIM2AS is an ambitious collaboration spanning Chicago public high schools, 2-year colleges, and UIC's Departments of Biological Sciences and Chemistry, the Rafael Cintrón Ortiz Latino Cultural Center, and the College of Education.
column 3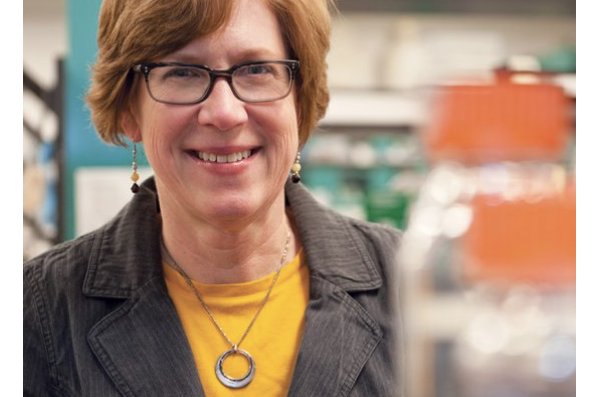 column 1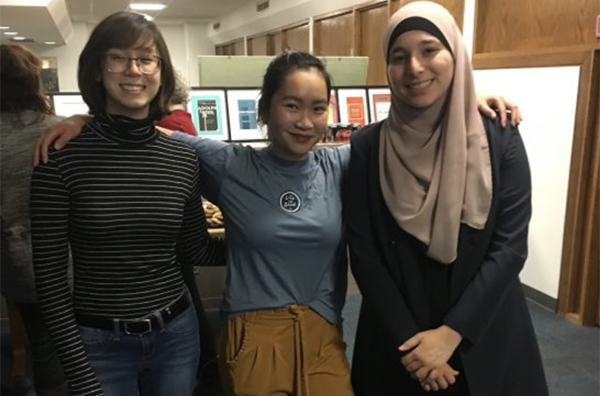 Engaged Humanities Initiative
column 2
Mellon Foundation
Leadership contacts: Ellen McClure and Janaya Shaw
Connecting Students, Faculty Members, and the Community Through the Humanities
The Engaged Humanities Initiative is a four-year path for undergraduates that leads from exciting freshman seminars to research projects developed with a UIC faculty mentor. More broadly, it offers the opportunity to create a community of students and faculty members interested in exploring how the humanities can help us imagine new approaches, and even solutions, to the urgent problems facing the world today.
column 3
Program Highlights:
NEW Humanities courses designed and taught by faculty specifically for the EHI.
Small seminar style courses allow for faculty-student mentorship and peer interaction.
Faculty mentors work with students to support independent research and study.
Students receive up tp $10,000 to support humanities research, including study abroad and internships.
Leadership opportunities for students who want to make a positive difference in the UIC and broader communities.
International Virtual Teaching Collaboration
FACE Foundation via the French Embassy, Washington DC
Leadership: Kathyrn Engel, Psychology
Congratulations to UIC faculty member, Kathryn Engel, who was just awarded a $7,500 grant from the FACE Foundation via the French Embassy in Washington D.C.
column 2
The grant is to develop an international virtual teaching collaboration with the Université Paris-Est Creteil Val de Marne and the Ecole pratique de service social.  This is a new initiative built upon Dr. Engel's many years running a very successful Summer study abroad internship program in which she places our students in various social services organizations in Paris.
column 3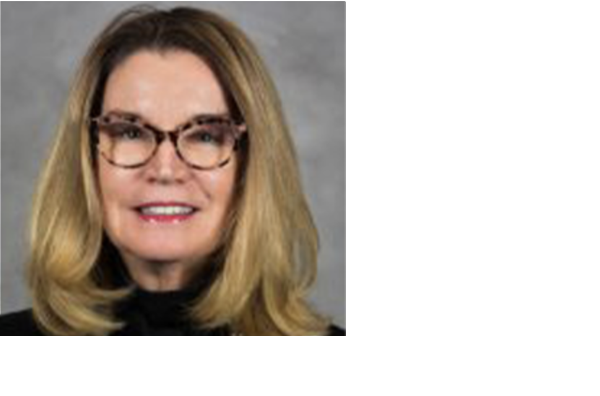 column 1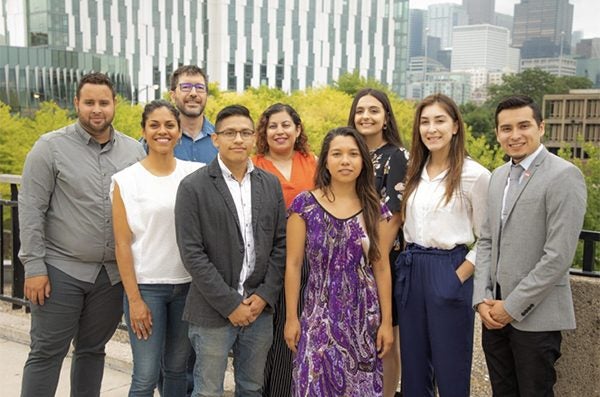 column 2
HSI STEM grant from the Department of Education
Leadership contact: Aixa Alfonso, Biological Sciences
column 3
The word "ganas" in Spanish means "motivation sufficient to act." Here at L@S GANAS, we strive to support Latinx students in STEM with a great amount of "ganas", desire, will and effort no matter where the student comes from or where they are going. Because we want the experience of students at UIC to be empowering and rewarding from day one, we offer specific services at different moments of students' college career.
column 2
Working with the Howard Hughes Medical Institute and the Association of American Colleges and Universities, UIC will conduct a pilot redesign of undergraduate requirements, programs and courses in the fields of science, technology, engineering and mathematics, or STEM, in addition to providing faculty development to encourage culturally responsive instruction.
The five-year project will feature a professional development program designed to help UIC faculty grow a professional learning community of STEM educators on campus.
column 3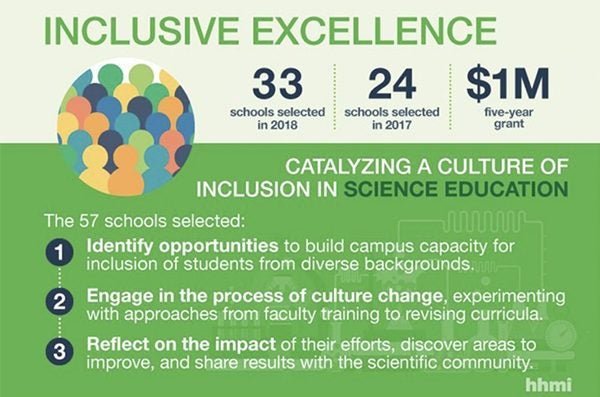 This part of the proposal features training and support to increase the multicultural competencies of STEM faculty who teach introductory undergraduate courses. It will also be open to all instructors in STEM and other disciplines.