EDTECH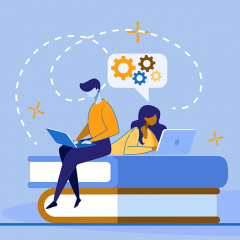 Educational Technology (EdTech) refers to the systems and tools that support the teaching and learning process. Teaching with technology is a broad topic that includes the use of EdTech and involves different media types (e.g., video, audio, text) and delivery modes (e.g., online, on-campus, hybrid)

CATE centrally manages educational technologies available to all UIC instructors, teaching assistants, and students. These enterprise-level technologies allow instructors to manage, share, and develop course materials, and facilitate students learning through communication and collaboration technologies.
The Inspire Learning Initiative aims to improving UIC's learning technology infrastructure and the digital tools that support teaching and learning with technology at the university level.