Designing & Teaching an Online Course
INSTRUCTIONAL INNOVATION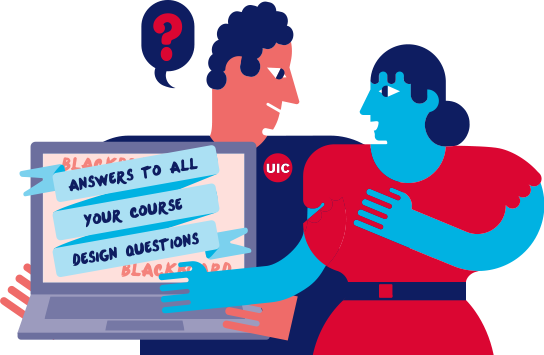 Want to learn more about the standards and guidelines for online learning? Interested in learning how to plan an online course using backward design principles? Want to support student sense of belonging and increase student engagement in your online courses? Or are you interested in how to effectively build a course site in the learning management system? Perhaps you are looking for guidance or advice on how to improve an existing online course using data-informed decisions.
The CATE team has created the Designing & Teaching an Online Course to answer these questions and more. We have designed this course to share best practices, resources, templates, and technologies to create a quality online course. This course has been developed as an online course to help model best practices and research on online learning. The online asynchronous course contains the following modules:
Module 01 – What makes a good online course?
Module 02 – How do I begin planning my online course?
Module 03 – What does good online teaching and facilitation look like?
Module 04 – How do I build an online course site?
At the end of this course, you will be able to:
Identify the standards of practice for designing an online course.
Utilize the steps in backward design to plan an online course.
Explain the elements of an effective online course.
Develop an online course in the LMS.
Explain how instructor/TA presence and effective facilitation and teaching support student learning and success.
Identify methods to promote community and engagement in an online course.
Plan strategies to collect feedback on course design and facilitation in an online course.
If you are interested in being enrolled in the Designing & Teaching an Online Course, please complete this Google Form to be enrolled. Each module contains guidance and advice that you can use to design your online course by yourself or with the help of an instructional designer. If you would like to partner with the instructional design and media production studio, please schedule a 25-minute or 50-minute consultation with an instructional designer to discuss your course design needs.
Modified on October 23, 2023