Mission, Goals, and Values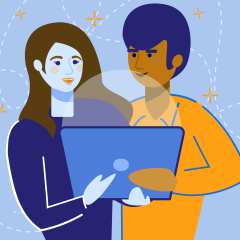 To develop a culture of transformative and inclusive education that leverages a technology-rich learning environment and supports instructors committed to student success.
Implement and provide

Implement programming and provide resources for current and future instructors in equity-minded, innovative, reflective, and effective teaching practices and curricular design.

Build capacity

Build capacity for campus-wide professional learning in equity-minded, innovative, reflective, and effective teaching practices and curricular design

Create spaces

Create spaces for dialogue that motivate adoption of equity-minded, innovative, reflective, and effective instructional practices affecting student success in diverse classrooms.

Deliver proactive services

Deliver a proactive service experience that supports the adoption and effective use of educational technology by instructors and students.

Empower instructors

Empower instructors to leverage educational technology in teaching across multiple instructional modalities such as face-to-face, online, and hybrid formats.

Foster scholarly teaching

Foster a culture of scholarly teaching by promoting inquiry-driven and data-informed changes to instructional practices.

Connect a community

Connect a community of educators who develop targeted initiatives in teaching development and learning technology to drive teaching innovation and cultural transformation.

Lead digital learning

Lead the modernization and sustainability of UIC's digital learning environment and teaching infrastructure.

Direct and participate

Direct and participate in initiatives to acquire grant funds in support of student success from the undergraduate to graduate and postdoctoral levels

Engage in collaborations

Engage in multidisciplinary collaborations across campus and with regional and national partners to establish UIC as a leader in the teaching enterprise.
Our work is guided and informed by our commitments to:
text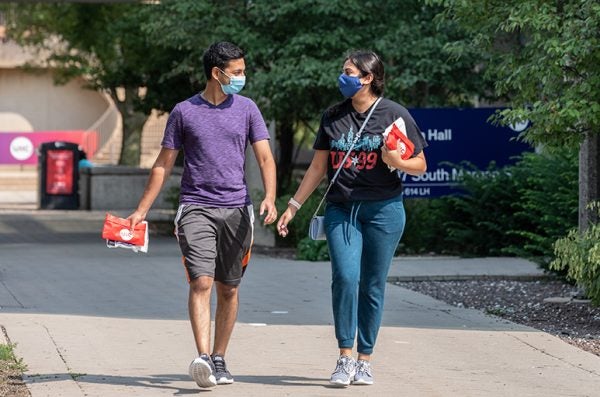 center text
Inclusiveness – we respect individuals and facilitate equity-minded, student-centered outcomes.
Participation – we recognize and celebrate contributions of the entire UIC community.
Collaboration – we seek out and nurture partnerships that synergize with the university mission to advance educational opportunities for diverse stakeholders and scholarship that transforms the world.
right text
Innovation – we champion pioneering and creative educators, lead investments in cutting-edge educational technology, and proactively contribute to a dynamic teaching landscape.
Excellence – we advocate for evidence-based practice, research-based decision-making, and recognition of scholarly teaching.
Accountability – we model a culture of assessment by adhering to a framework guiding self-review and an iterative improvement cycle.