PROGRAMS
programs welcome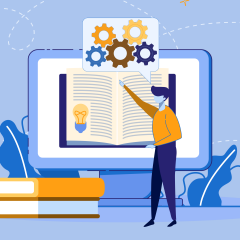 CATE offers or creates connections to both internal and external professional learning opportunities for those who are new to teaching as well as for those with teaching experience but who wish to advance their teaching knowledge and skills. Programs can be differentiated by a variety of parameters: varying levels of engagement (one hour, one day, one week, one semester), different instructor categories (current and future faculty, teaching assistants), distinct course levels (e.g., lower- and upper-division undergraduate courses, graduate courses, professional school courses), and a range of disciplines.
Continuation
We work with our campus partners to bring these opportunities to UIC instructors. We also welcome departments and colleges to reach out to us to discuss specific professional development needs. For example, CATE staff can offer workshops on teaching including some that are tailored to different disciplines, workshops on methods to evaluate your teaching and develop reflective teaching practices, and workshops on how to incorporate technology into large-enrollment courses in ways that promote the equitable engagement of all students.
If you can't find what you need here, please contact us and request a consultation.  We're happy to work with you and your colleagues to design programming that helps you in your teaching.