Teaching Recognition Program 2022-2023 Award Winners and Call for Applications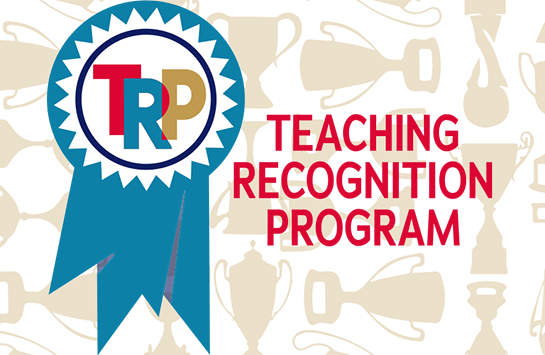 Meet recipients of UIC's 2022-2023 Teaching Recognition Program award! The TRP is UIC's self-nominated, faculty-administered teaching award program. These instructors have a documented history of teaching excellence and have shown a long-term commitment to teaching at UIC, such as using effective and equity-minded teaching strategies and curricular design to support students' learning experiences, taking leadership to support student success in their departments, demonstrating excellence in advising and supervision, and engaging in innovative teaching efforts nationally and in the UIC community.
The award recipients come from across UIC's colleges and schools. Watch their video spotlights where they share with us their teaching strategies and innovations they use to engage students and motivate learning in their classrooms. You can also learn more about previous winners of the awards program and their teaching approaches.
The Office of the Provost and Vice Chancellor for Academic Affairs is also pleased to announce the Call for Applications for the 2023-2024 awards cycle this Fall. The award program guidelines, application form, and additional information are available on the TRP website. The deadline for the "Intent to Apply" is September 13, 2023 at 11:59 P.M. The deadline for receipt of applications is October 13, 2023 at 11:59 P.M. If you have any questions about this program or require more information, please contact uictrp@uic.edu.
Modified on August 29, 2023