CONNECT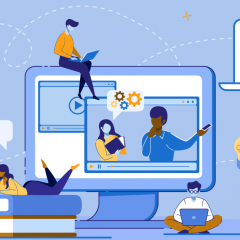 The staff in the Center for the Advancement of Teaching Excellence is here to help you get started with your teaching and explore various technology and pedagogy solutions to enhance student engagement and learning in the classroom.

If you have specific requests for teaching support such as a one-on-one consultation, an instructional design request, or multimedia inquiries, please select the appropriate calendar appointment form. For all other inquiries, please fill out the general-purpose Q&A form below.
Browse through our answers database, a repository of PDF quick guides, or browse the UIC Library Collections for additional resources. Can't find the answer you are looking for? Contact us through the appropriate consultation request instead and we will be happy to meet with you to discuss.