Campus-Wide New TA Orientation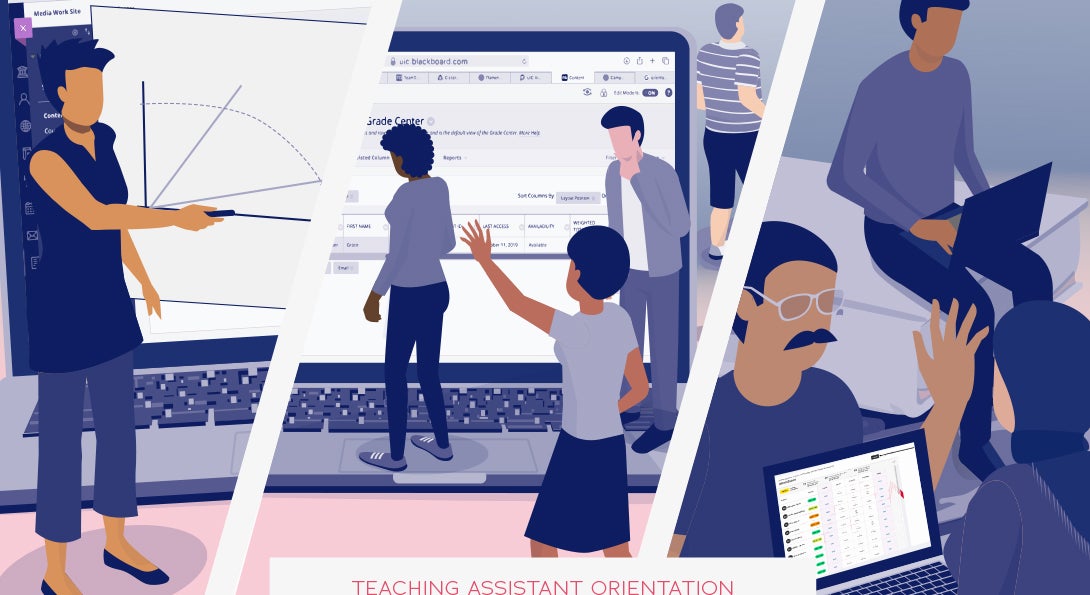 This mandatory Campus-Wide New Teaching Assistant (TA) Orientation is hosted by the Center for the Advancement of Teaching Excellence (CATE) in partnership with the Graduate College. This orientation is designed to supplement departmental-based orientations and training for new graduate student teaching assistants.
column 1
Learn about being a TA at UIC and the resources available to support you in your role
column 2
Increase your knowledge of pedagogy and develop practical teaching skills you can use as a TA
column 3
Meet with other new and experienced TAs at UIC
Who should attend?

column 1

All graduate students who will be TAs at UIC for the first time during the upcoming Fall, Spring, or Summer semesters are required to attend.

When and where is TA Orientation held?

column 1

The 2022 Campus-Wide New TA Orientation is being on campus on Wednesday, August 17 from 1:00 pm – 5:00 pm CT.

More details about the orientation will be available in late May.

What if I don't know my TA assignment?

column 1

Graduate students expecting to be first-time TAs in the fall, spring, or summer semester of the current academic year are encouraged to attend the TA Orientation

What If I am unable to attend the TA Orientation?

column 1

Slides, handouts, and recordings of select sessions of the TA Orientation will be made available after the event, but there will not be a make-up orientation. It is recommended that Graduate students who miss the TA Orientation discuss next steps with their respective departments.

Who should I contact if I have questions or need more information about TA Orientation?

Is there a separate orientation for International TAs?