Engaged Teaching Strategies
Engaged Teaching Strategies Heading link
As an instructor, how do you create learning environments that engage your students, and enable them to succeed? How do you know if the learning activities you employ are effectively helping students construct knowledge?
1
Decades of research in cognitive science and educational psychology support teaching strategies that encourage students to ask questions and seek answers, as well as challenge students to explore the complexities of relevant, real-world problems  (NRC, 2000).
This evidence-based research is  modeled in a classroom that incorporates learning activities intentionally designed to encourage students to challenge misconceptions, build on knowledge, and reflect on strengths and weaknesses.
The teaching guides in this section will guide you through the planning and design of learning activities that enhance student engagement, provide formative feedback, and facilitate peer interaction. Research and resources on developing effective and equitable teaching strategies for all students are shared, as well as actionable steps to get started.
2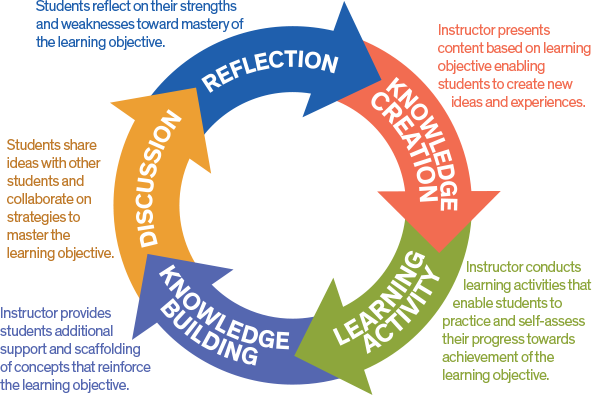 Active Learning Interaction Strategy.